about
"My philosophy is simple – stretch and
strengthen the body, and relax the mind."
Hi I'm David AKA Yoga Dave – look at me, a man in control of his own yoga mat.
I've been practicing yoga and meditation for 20 years and teaching for the past 8 years. When I first started I had tight hamstrings, lower back issues and I was stressed, looking for a way to relax. Yoga really helped me in all these areas.
People can be put off yoga for a variety of reasons:
They think that they have to be naturally flexible
They also think that they have an overactive mind so won't be able to meditate
They also think that they will have to wear a leotard and do yoga in dusty church halls
Too much thinking going on, don't you think?
But it's all about practice and nothing to do with leotards (unless you want it to be).
Thinking about coming to a class?
The first thing that most people tell me when they come to their first session is that they are the least flexible person ever and / or they are stressed out.  After the first session they tell me how relaxed they feel and how well they slept that night.  Over time, flexibility and strength improves and they feel more relaxed generally.
People also say that the sessions are fun because although I do serious yoga, we don't have to be precious about it.
Here's my epiphany after reading loads of yoga philosophy, religious text and self-help books looking for answers: the main thing is to live a relaxed life.
Yoga offers a tool bag full of ways to help keep the mind and body relaxed.  Stresses will come – that's life – but you'll find that you will be able to cope with them much more effectively.
Get in touch to find out more, I'd love to hear from you and see if there is any way I can help.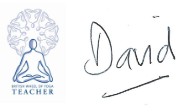 back pain?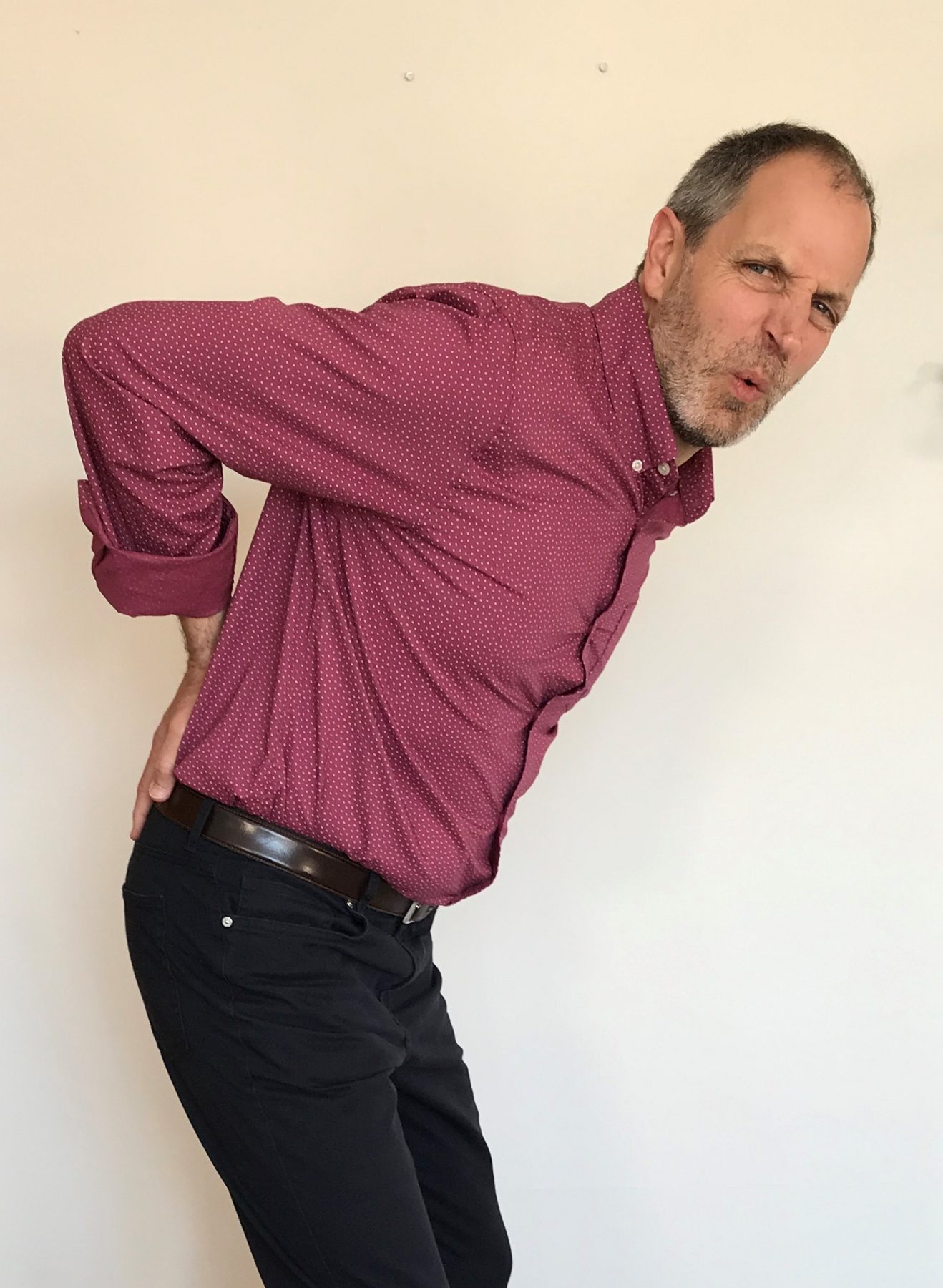 Around 80% of people suffer from lower back pain.  If you are one of these people you'll know it is both painful and debilitating, stopping you leading a normal life at both work and play.  It is also the cause of depression and anxiety, creating a downward spiral.
The good news is that yoga can help. Yoga for Healthy Lower Backs (YHLB) is a clinically proven method designed to teach people simple yoga and relaxation techniques to help them manage and cope with their low back pain.
The programme has been extensively studied by the University of York in a trial funded by Arthritis Research UK (now Versus Arthritis) and the results have been widely published.
Testimonials
"It's been life-changing.  There's nothing I want to do now that I can't!"
"I had thought my life would never be the same again after my back condition was diagnosed, but I cannot say how much this has helped.  I have a new lease of life and have no back pain now."
The YHLB programme is recognised by NICE (National Institute for Health and Clinical Excellence), Public Health England and the NHS. That's why health professionals such as GPs, physiotherapists and osteopaths and are now signposting to this specific evidence-based YHLB Yoga course.
Research has also shown that it reduces absenteeism due to bad backs by 70% which makes it the ideal choice for employers and HR professionals wishing to support workplace health and wellbeing.
Contact me if you would like to learn more about this 12-week course and take part in a free online 5-day introduction.
Become one of the 1000's of people who have benefitted from this empowering programme and take back control of your life.
"At last I feel able to return to work, as I do not feel dragged down by my back pain."
"I would never have believed the difference the yoga has made."
"This is such a revelation.  Why isn't everyone doing it?"
new to yoga?
Aim to arrive at least 10
minutes before the class starts to allow yourself to settle in.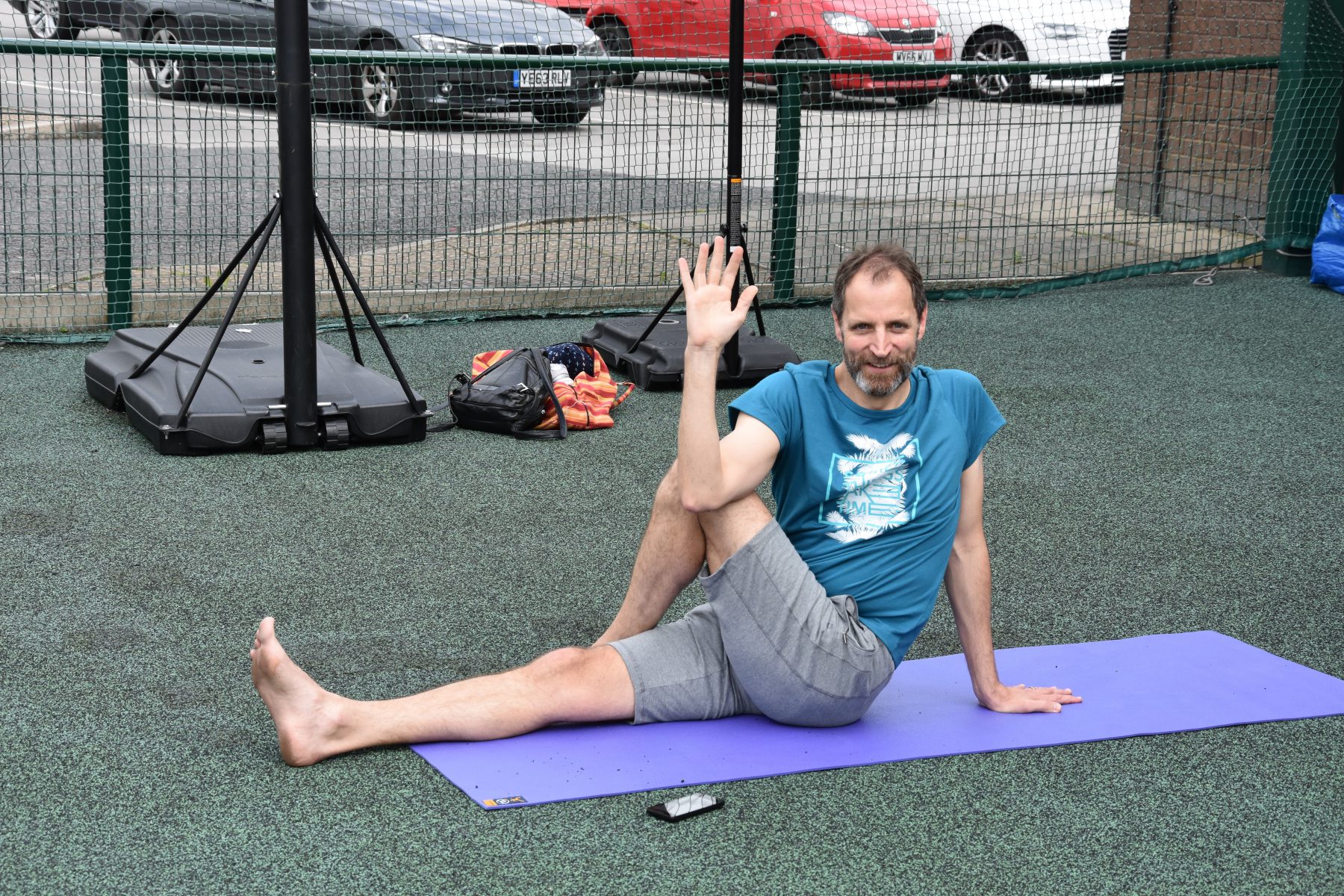 Watch our video
Can't touch your toes?
Well, that's a great place to start. By practicing yoga you will soon start to feel the benefits, including:
Less stress, better relaxation
Builds core strength and flexibility,
Increases stamina
Sleep better
Improves health and wellbeing
Controls weight
With practice, you might even be able to touch your toes….(hint, bend your knees….)
What do I need for my first class?
Drink a couple of glasses of water before each class
Practice on an empty stomach – no food for at least
2 hours before a class
Wear loose fitting clothing
Yoga mats are available to borrow
Most importantly, come with an open mind!
testimonials
"I booked the initial evening being rather unsure what to expect, but so glad I took the leap of faith and booked my first session. Dave has a most welcoming demeanor and a very relaxing approach but don't kid yourself that it's easy. I'm a firm believer you only get out what you put in and I can honestly say that I will be back for more"
"Been coming to Dave's Bendy Yoga for about 5 years after initially joining to free up tight hamstrings and other tight joints causing lower back pain due to too much sitting in the car and at my desk! Worked a treat for me and never looked back. A great way to end the working week. Dave keeps it light hearted and mixes it up each week so never the same. Give it a go!"
"I love this class! I refuse to go out on a Friday night as I can't miss it. I initially went to try and relieve a stiff upper back, but have found the benefits go much further - great conditioning to counter other high-intensity exercise and also hugely relaxing. There is a great mix of fun and challenge and every week is different"
"I really enjoyed the session on Friday, David, and just what I needed. I like the focus on the breathe and also being clear about where the stretch is being felt in each posture as well as taking enough of a pause to notice the impact of each stretch. I enjoyed the structure of the session with time given to sitting. Thank you"