about
"My philosophy is simple – stretch and
strengthen the body, and relax the mind."
Hi, I'm David and I've been practicing yoga for over 20 years. My first teacher was the wonderful Mary Freeman who set me off on this journey. I then did a BWY Foundation course with Yoga Ted and went on to train with Sarah Beck, and qualified as a teacher through the British Wheel of Yoga in 2012. More recently, I have studied Synergistic Healing with Julie Guilliam in the Lake District, and find that energy healing and yoga are complimentary.
Friday Yoga classes are suitable for complete beginners to intermediate levels of yoga, so even if you think that you can't touch your toes but are tempted to try yoga for the first time, come down on a Friday.
– it's cheaper than going down the pub and you'll feel better than crashing out in front of the telly! Guaranteed.
You will soon feel the benefits of practicing yoga. By stretching, bending and flexing the body you will find that nagging old injuries disappear.
And because yoga helps to stretch and strengthen the mind as well, you will also feel more relaxed with a greater sense of wellbeing.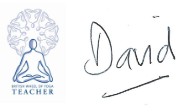 classes
Friday Night Yoga
Venue
Stockport School (AKA Mile End)
Entrance at the corner of Lake Street from the A6 / Sandhurst Road from Mile End Lane
Mixed ability Hatha yoga class every Friday from 6pm until 7:30pm
Doors open at 5:30pm for a quiet sit and stretch, or simply relax and unwind
Book now
Midweek Meditation
Midweek meditation classes are held on the 2nd and 4th Wednesday's of each month.
The sessions last for one hour and we do 2-3 different types of mindfulness meditation practices lasting between ten and thirty minutes each. The class is suitable for anyone including complete beginners.
If you would like to come along please get in touch
Book now
Friday Morning Yoga
Venue
Stockport Quaker Meeting House
Friday mornings from 15th November 2019 at the Quaker Meeting House just off the A6, opposite Screwfix – 2 Cooper St, Stockport SK1 3DW
Free parking
Mixed ability Hatha yoga and meditation every Friday from 10am until 11:15am
Stay around afterwards for a brew and a chat, maybe even some cake…tempted?
Book now
healing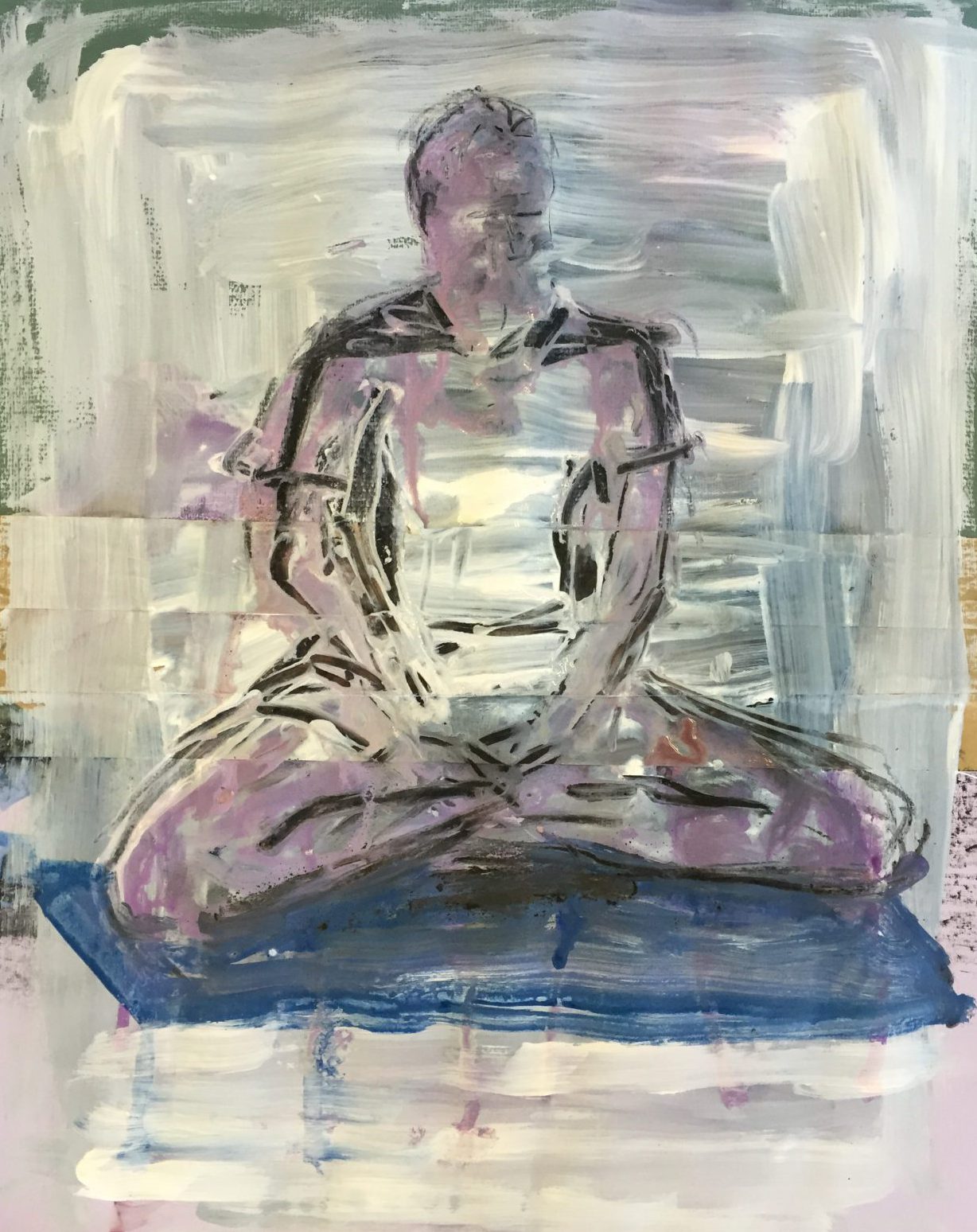 When water flows, it is invigorating but when it stops flowing it becomes stagnant. The same with energy, and this results in dis-ease. Synergistic healing acknowledges this, and involves a range of techniques which aim to relieve physical, mental and emotional blockages leading to good health.
A minimum of three one hour sessions is recommended – the first session includes a free 20 minute consultation.
The treatment involves the two of us going on a journey which involves you as the client, and me as the healer using a range of techniques and, most importantly, intuition to explore the balance of the five elements in your body – Earth, Water, Fire, Air & Ether.
The synergy between the two of us will help to unlock the aspect of the subconscious which manifests in dis-ease.
The treatment is hands-on and mostly done in silence, although we will talk a little during the treatment.
The whole point is recognising that we are already perfect, already enlightened, it's just that we have been conditioned to forget this, and the healing reminds us.
Want to find out more? Drop me an email or give me a call.
new to yoga?
Aim to arrive at least 10
minutes before the class starts to allow yourself to settle in.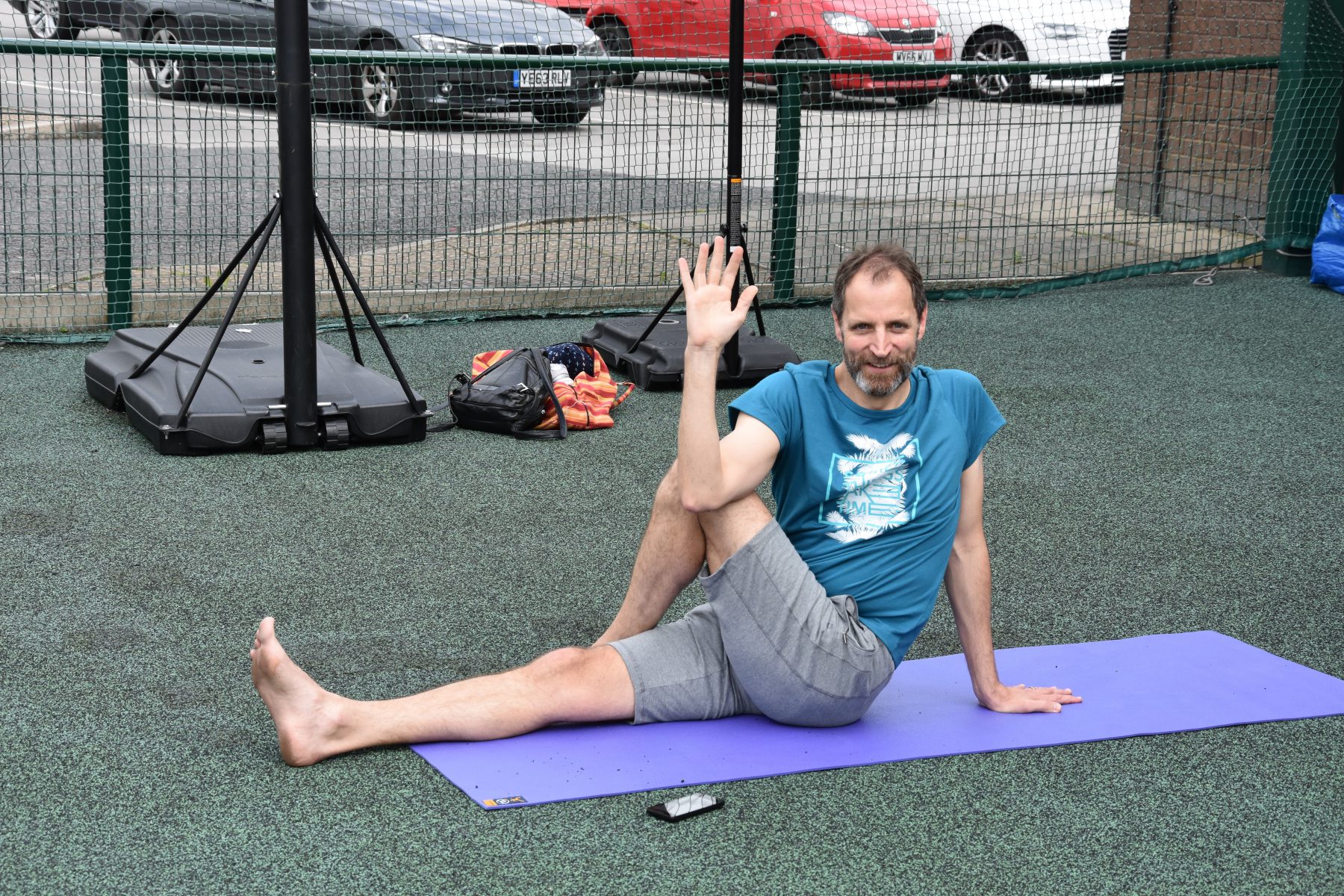 Watch our video
Can't touch your toes?
Well, that's a great place to start. By practicing yoga you will soon start to feel the benefits, including:
Less stress, better relaxation
Builds core strength and flexibility,
Increases stamina
Sleep better
Improves health and wellbeing
Controls weight
With practice, you might even be able to touch your toes….(hint, bend your knees….)
What do I need for my first class?
Drink a couple of glasses of water before each class
Practice on an empty stomach – no food for at least
2 hours before a class
Wear loose fitting clothing
Yoga mats are available to borrow
Most importantly, come with an open mind!
testimonials
"I booked the initial evening being rather unsure what to expect, but so glad I took the leap of faith and booked my first session. Dave has a most welcoming demeanor and a very relaxing approach but don't kid yourself that it's easy. I'm a firm believer you only get out what you put in and I can honestly say that I will be back for more"
"Been coming to Dave's Bendy Yoga for about 5 years after initially joining to free up tight hamstrings and other tight joints causing lower back pain due to too much sitting in the car and at my desk! Worked a treat for me and never looked back. A great way to end the working week. Dave keeps it light hearted and mixes it up each week so never the same. Give it a go!"
"I love this class! I refuse to go out on a Friday night as I can't miss it. I initially went to try and relieve a stiff upper back, but have found the benefits go much further - great conditioning to counter other high-intensity exercise and also hugely relaxing. There is a great mix of fun and challenge and every week is different"
"I really enjoyed the session on Friday, David, and just what I needed. I like the focus on the breathe and also being clear about where the stretch is being felt in each posture as well as taking enough of a pause to notice the impact of each stretch. I enjoyed the structure of the session with time given to sitting. Thank you"