about
"Improve strength and flexibility of the body and mind through live classes, one-to-one and online sessions"
Hi I'm David AKA Yoga Dave, a yoga teacher in Stockport, Greater Manchester, UK. I've been practicing yoga and meditation for over 20 years and teaching for the past decade. When I first started doing yoga I had tight hamstrings, lower back issues and I was stressed, looking for a way to relax. Yoga and meditation really helped me in all these areas.
Thinking about trying yoga and meditation for the first time?
The first thing that people tell me when they come to their first class or one-to-one session is that they are the least flexible person ever and / or they are stressed out.  After the first session they tell me how relaxed and energised they feel and how well they slept that night.  Over time, flexibility and strength improves and they feel more relaxed generally.
People also say that the sessions are fun because although I do serious yoga, we don't have to be precious about it.
Here's my epiphany after reading loads of yoga philosophy, religious text and self-help books looking for answers: the main thing is to live a relaxed life and be at ease.
Yoga offers a tool bag full of ways to help keep the mind and body relaxed.  Stresses will come – that's life – but you'll find that you will be able to cope with them much more effectively.
Get in touch to find out more about live classes, one-to-one and online sessions, I'd love to hear from you and see if there is any way I can help.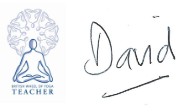 yoga at work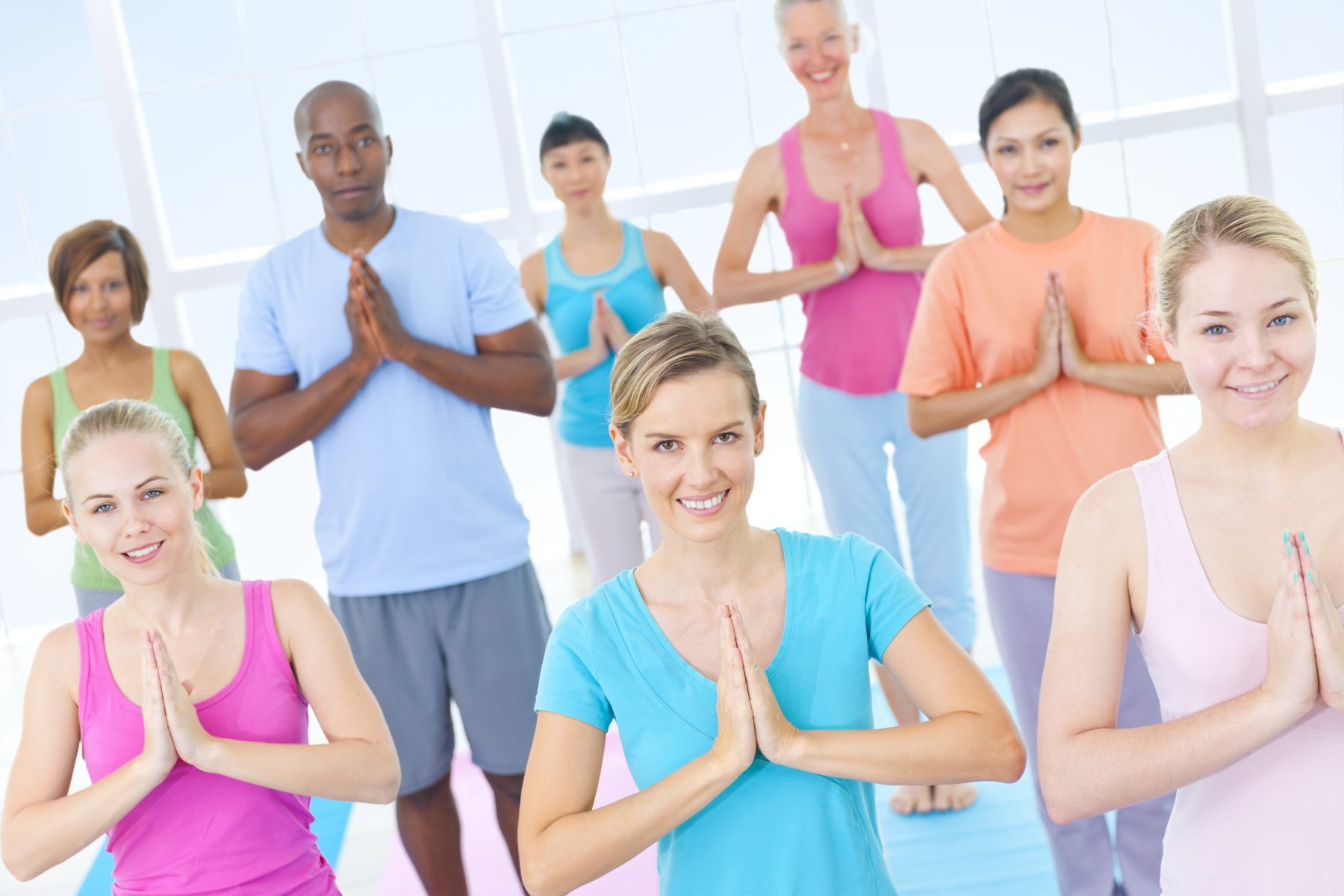 Workplace yoga and mindfulness programs have gained significant popularity in recent years, and for good reason. As workplaces become more aware of the importance of employee well-being, yoga is emerging as a versatile and effective tool for promoting health and productivity among the workforce.
Regular office yoga sessions, incorporating physical postures, breathing exercises, and mindfulness practices, offer a range of benefits to employees. The sessions can be tailored to the specific needs and preferences of the employees, making them suitable for individuals at all fitness and flexibility levels. This inclusivity fosters a sense of community and team-building among employees, contributing to improved communication and trust within teams.
One of the key advantages of workplace yoga is stress reduction. According to the American Institute for Stress, stress is a significant driver of visits to the doctor. By offering employees tools to manage stress, yoga and mindfulness can have a direct impact on reducing absenteeism, enhancing mental clarity, and improving overall mental well-being.
Physical well-being is also a major focus of workplace yoga. In an era when sedentary job environments and repetitive tasks contribute to musculoskeletal disorders and discomfort,
regular yoga practice can alleviate issues such as neck and back pain, carpal tunnel syndrome, and insomnia. These benefits are crucial for preventing work-related injuries and ensuring the long-term health of the workforce.
Furthermore, employers are recognizing the positive impact of yoga on employee morale and productivity. A happier and healthier workforce is generally more productive and engaged, leading to increased job satisfaction and a positive workplace atmosphere.
In addition to the individual benefits, office yoga can also help companies achieve cost savings by reducing healthcare expenses and the number of sick days taken by employees. By providing employees with tools to manage stress, improve their physical health, and enhance their overall well-being, companies can demonstrate their commitment to employee welfare and gain a competitive edge in attracting and retaining top talent.
The comprehensive offerings by bendyoga in Cheshire, which can take place in your premises include different class durations, flexibility in scheduling, and discounts for regular participants, make it a valuable partner for organizations seeking to invest in their employees' health and happiness.
Get in touch or read our blog on on Yoga and Mindfulness in the Workplace to find out more.
new to yoga?
All classes are suitable for complete beginners and those looking to improve flexibility and strength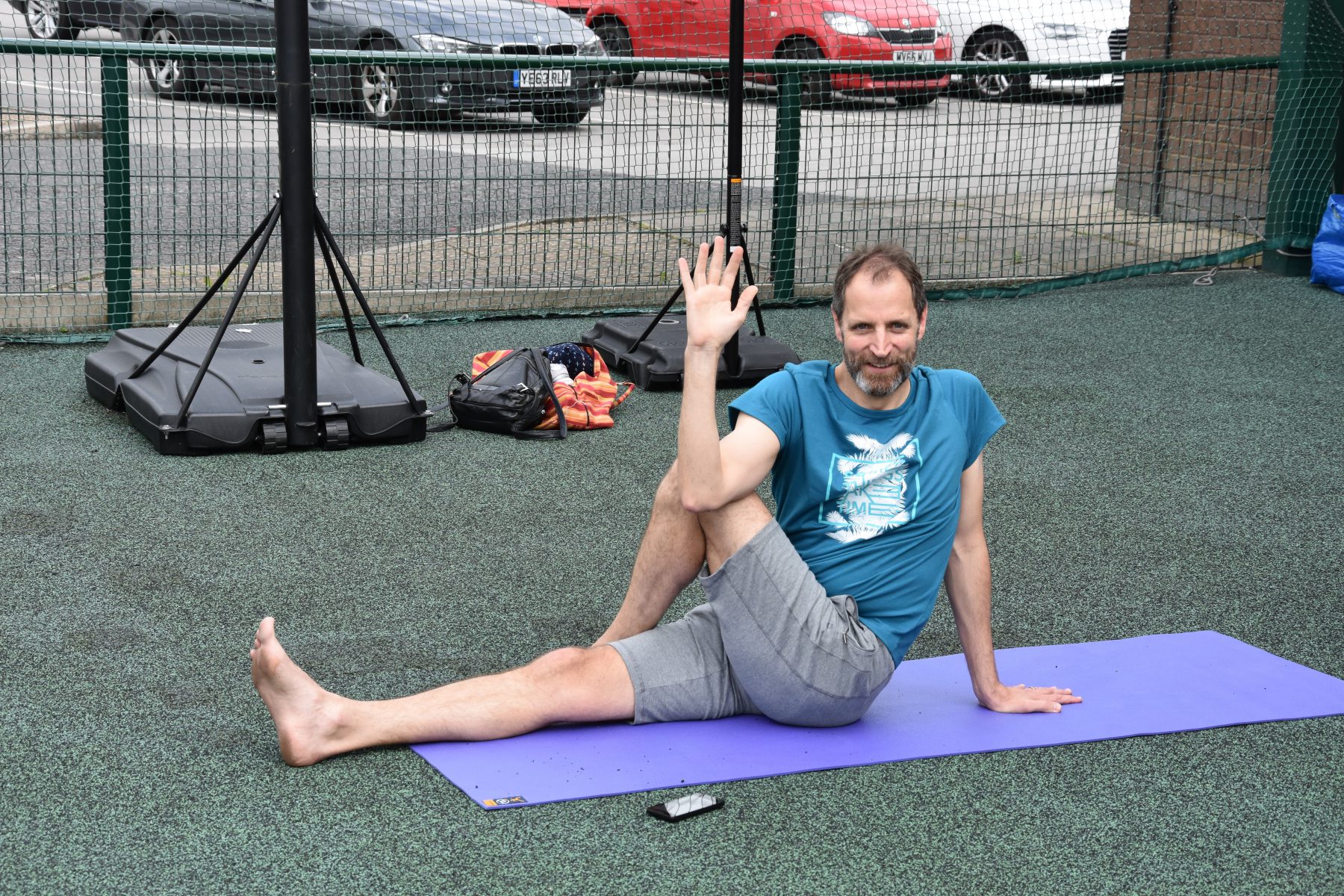 Watch our video
Can't touch your toes?
Well, that's a great place to start. By practicing yoga you will soon start to feel the benefits, including:
Stress relief
Builds core strength and flexibility
Improves posture
Helps back pain and stiff joints
Tones the body
Sleep better
Increases stamina
Improves health and wellbeing
Controls weight
Helps to recover from injury
With practice, you might even be able to touch your toes….(hint, bend your knees….)
What do I need for my first class?
Aim to arrive at least 10 minutes before the class to settle in
Drink a couple of glasses of water before each class
Practice on an empty stomach – no food for at least
2 hours before a class
Wear loose fitting clothing
Yoga mats are available to borrow
Most importantly, come with an open mind!
testimonials
"I booked the initial evening being rather unsure what to expect, but so glad I took the leap of faith and booked my first session. Dave has a most welcoming demeanor and a very relaxing approach but don't kid yourself that it's easy. I'm a firm believer you only get out what you put in and I can honestly say that I will be back for more"
"Been coming to Dave's Bendy Yoga for about 5 years after initially joining to free up tight hamstrings and other tight joints causing lower back pain due to too much sitting in the car and at my desk! Worked a treat for me and never looked back. A great way to end the working week. Dave keeps it light hearted and mixes it up each week so never the same. Give it a go!"
"I love this class! I refuse to go out on a Friday night as I can't miss it. I initially went to try and relieve a stiff upper back, but have found the benefits go much further - great conditioning to counter other high-intensity exercise and also hugely relaxing. There is a great mix of fun and challenge and every week is different"
"I really enjoyed the session on Friday, David, and just what I needed. I like the focus on the breathe and also being clear about where the stretch is being felt in each posture as well as taking enough of a pause to notice the impact of each stretch. I enjoyed the structure of the session with time given to sitting. Thank you"